---
About Us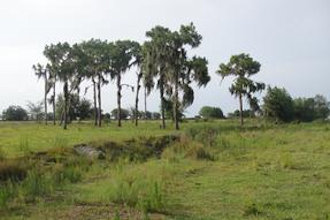 Leilani [ lay-LAH-nee ] proper-noun - is a Hawaiian name that means heavenly flower.
Leilani Tree & Land Services is a local, family owned and operated business located right here in Manatee County, Florida. We service the following areas of Florida: Manatee & Sarasota Counties including Apollo Beach, Bradenton, Ellenton, Palmetto, Parrish, Ruskin, Sarasota, Sun City and Wimauma. Will travel.
Working here in Florida gives us the special understanding of our unique climate, our soils, and the bond between these things and our trees. Local family owned, and over 20 years experience.
Leilani Tree and Land Services can assist you anywhere from trimming that little bush in your backyard, to clearing land, pre/post construction, large maintenance accounts, and everything in between! We have branched out and are still expanding in every aspect, including our credentials, knowledge, and equipment. We believe it takes 3 traits to run a successful company: "The right people, The right equipment, and The right character."
This is a service-based industry and we are here to provide high quality services. We believe in helping preserve the beauty of Florida in its natural state, utilizing carefully planned urban landscapes from both a naturalistic setting to some of your own creations. Our service area at this time consists of Southern Hillsborough County to points in South Sarasota County.
With Leilani Tree and Land Services: Certifications, Accreditations, the proper insurance, and most importantly experience. Each job has many variables to consider, and we also have the time and ability to provide a very crucial element of "the personal touch". Whether you are a large corporation, or a residential home, we treat each job with the intimate care that you deserve while keeping to sensible economics.
We have a great relationship with other local businesses that can help us offer services to accomplish all of your outdoor dreams at affordable rates! If you have any questions please let us know, and check out our many services we offer to see what Leilani Tree and Land can do to help make your yard or business an "outdoor oasis!"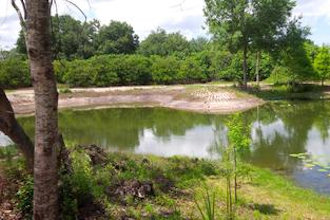 ---
Facts
Important Facts and Information for Picking the Right Professional
These notes are to help you, the consumer, be aware that there are many "businesses" out there with claims to be professionals, that are nothing more than false prophets appearing to have necessary equipment and know how. Just about anyone can purchase a tool, but only a true craftsman has the ability to use it properly. Have you ever seen somebody driving around with a ladder in the back of a pick-up truck soliciting tree work? BUYER BEWARE!
There are many poor decisions made every day in regards to the choice of the true outdoor craftsman: choosing to have a lawn service to administer light arboriculture work, giving money before the job is complete, hiring the lowest bidder with a chainsaw, and the list can be much lengthier. Many people make these mistakes from residential homeowners to large corporations, so please make a good decision for such a high risk job; not all businesses are created equal.
Did You Know?
Insurance: Hiring an individual or business to administer tree work whom does not carry insurance or even the proper amount of coverage makes YOU liable! If they were to get injured on your property, you can be sued, and if there is damage to your property you could be solely responsible.
The Other Guys: We have all seen the unprofessional poorly maintained truck, with unsecured debris and tools, and without proper identification. These are just the topical things, and typically when these individuals are hired you are left with improper, or half completed work.
There is also a new trend of hiring out-of-state based businesses that are large, have lots of employees and equipment, and are without a personal touch - which could leave you to be nothing more than a number. Again, Buyer Beware! There is a lost sense of accountability with most of these types of businesses.
Codes and Permits
There are many codes and rules for trimming and maintaining certain species. Many projects may require proper permits, it's important that whomever you hire to do your work is knowledgeable in the county's municipal codes and in knowing the area.
What is an Arborist?
Arborist [ahr-ber-ist] noun - A specialist in the cultivation and care of trees and shrubs, including tree surgery, the diagnosis, treatment, and prevention of tree diseases, and the control of pests.